You'll never feel stuck in Ouarzazate thanks to the number of domestic, international, and low-cost flights to Spain and France. Not only you can travel to Europe easily, but you can explore the rest of the country at your own pace.
International flights
The city has one airport that recently began welcoming international flights. Ouarzazate Airport is not far from the city center and can easily be reached by taxi.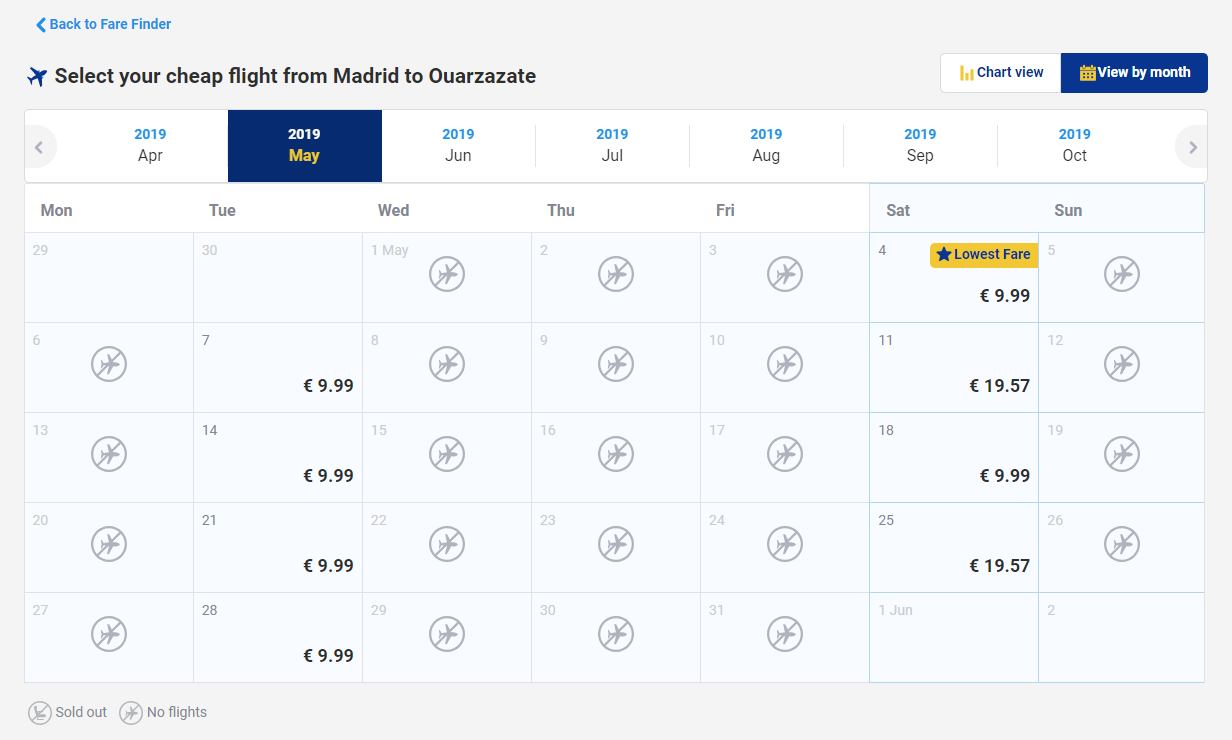 Of course, routes may change over time, as they often do, but for now the Irish airline is flying from Bordeaux, Marseille, and Madrid.
Even considering how these things shift often, I'll risk saying that Ryanair flights are quite cheap. A return flight from Madrid costs around 16 Euros and a return flight from Bordeaux or Marseille costs 26 Euros.
Domestic flights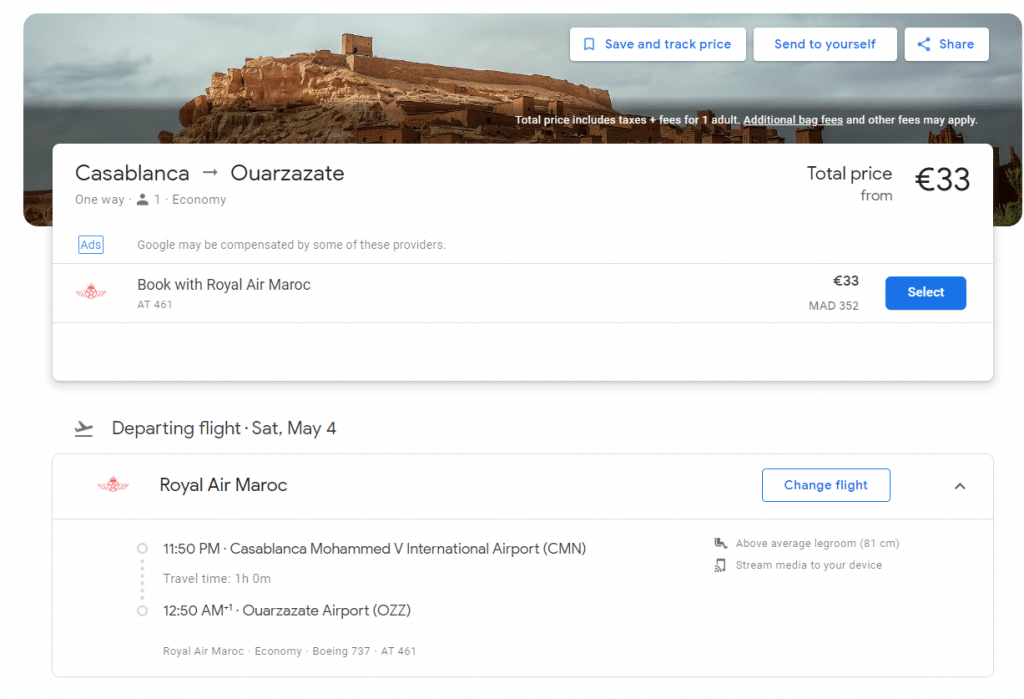 Domestic flights are a bit more expensive than taking a bus, but they're a better alternative if you're pressed with time and a lot more comfortable than traveling the winding road that connects Ouarzazate to Marrakesh.
Domestic flights to Ouarzazate:
Flights to Casablanca cost 33 euros and happen every day except Sundays and Tuesdays.
There are flights from Ouarzazate to Marrakesh every Thursday, Saturday, and Tuesday, and cost 25 Euros each way.
By bus
CTM and Supratours buses travel to Marrakesh every day.
CTM Bus company
From Marrakesh to Ouarzazate, the buses leave at 00:30 am, 3:00 am, 7:30 am, 10:00 am, 11:30 am, and 11:15 am and costs 8.30 Euros.