Dar Digital Nomad is located in the quiet neighborhood of C.G.I. in the Hay Al Mansour Dahbi district of Ouarzazate, in Morocco.
The apartment has two shared bedrooms, both equipped with spacious bunkbeds the size of regular queen size beds.
One of the rooms is for male guests, and the other room is for female guests. Which means, a maximum of two men and two women can stay in the house.
The living room is designed as a coworking space, with four desks and four comfortable office chairs.
The apartment is equipped with a kitchen and a bathroom and includes a washing machine, a television, a refrigerator, and a coffee maker.
Dar Digital Nomad Facilities
Office area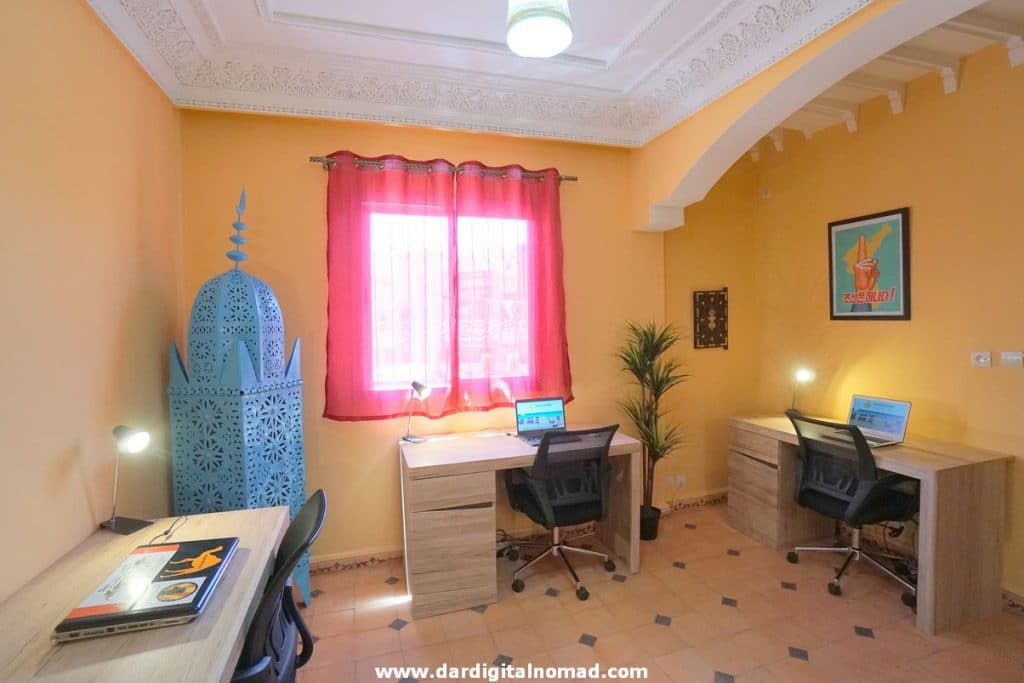 Dorm room 1 (female)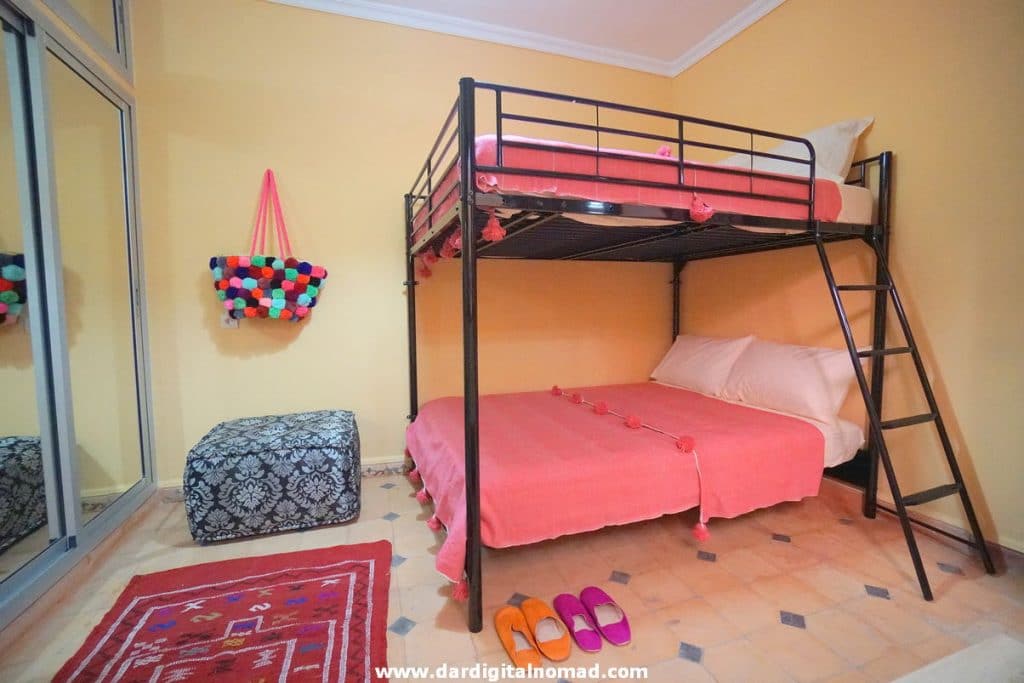 Kitchen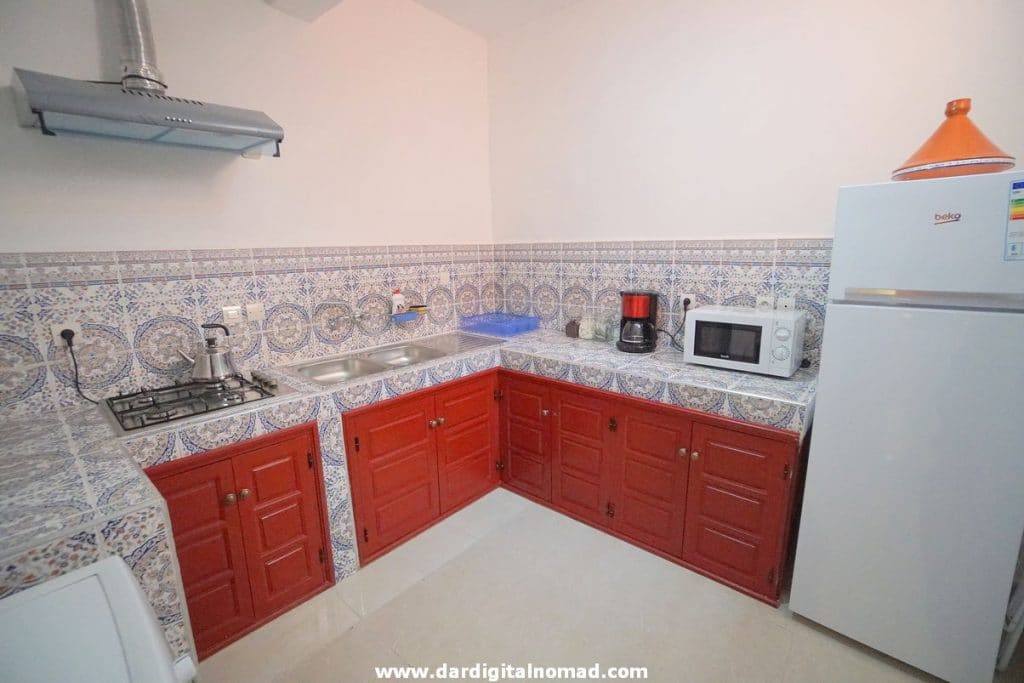 Moroccan salon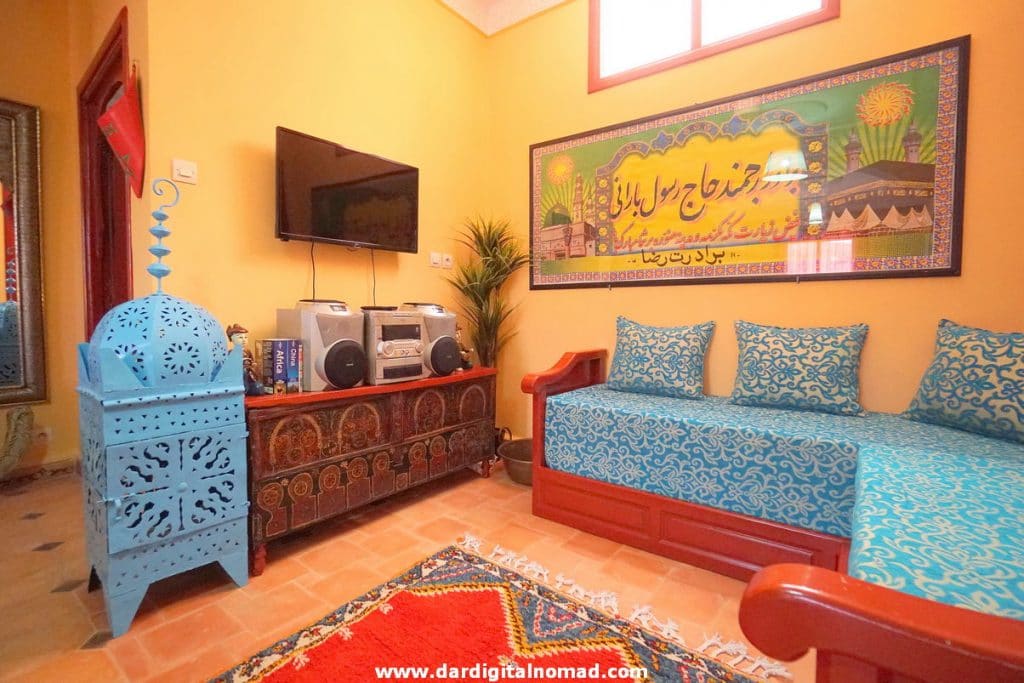 Dorm room 2 (male)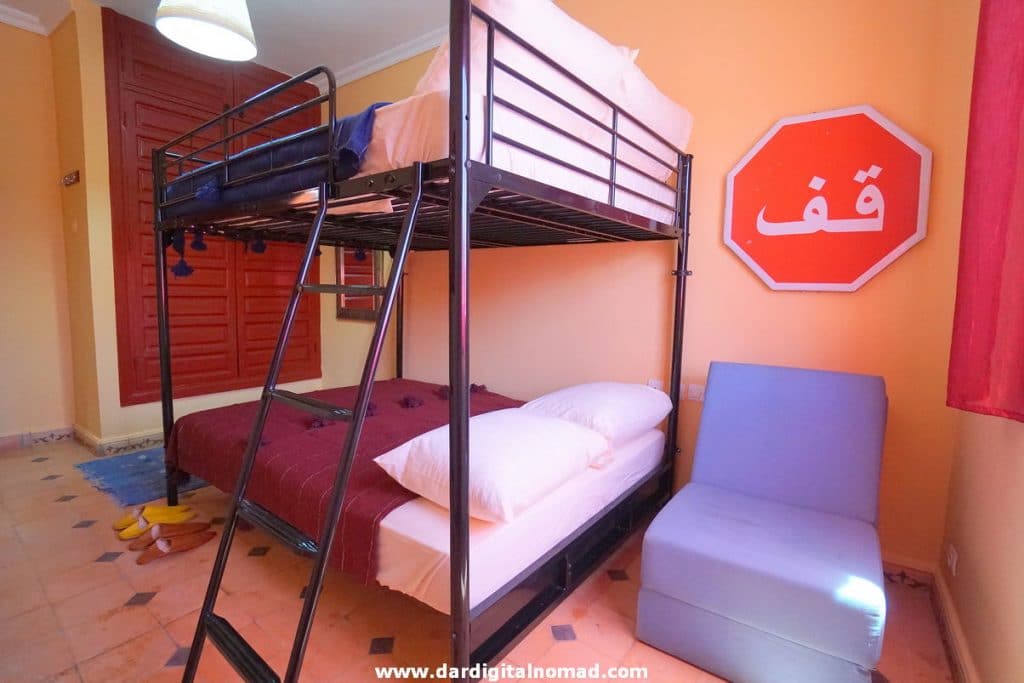 Bathroom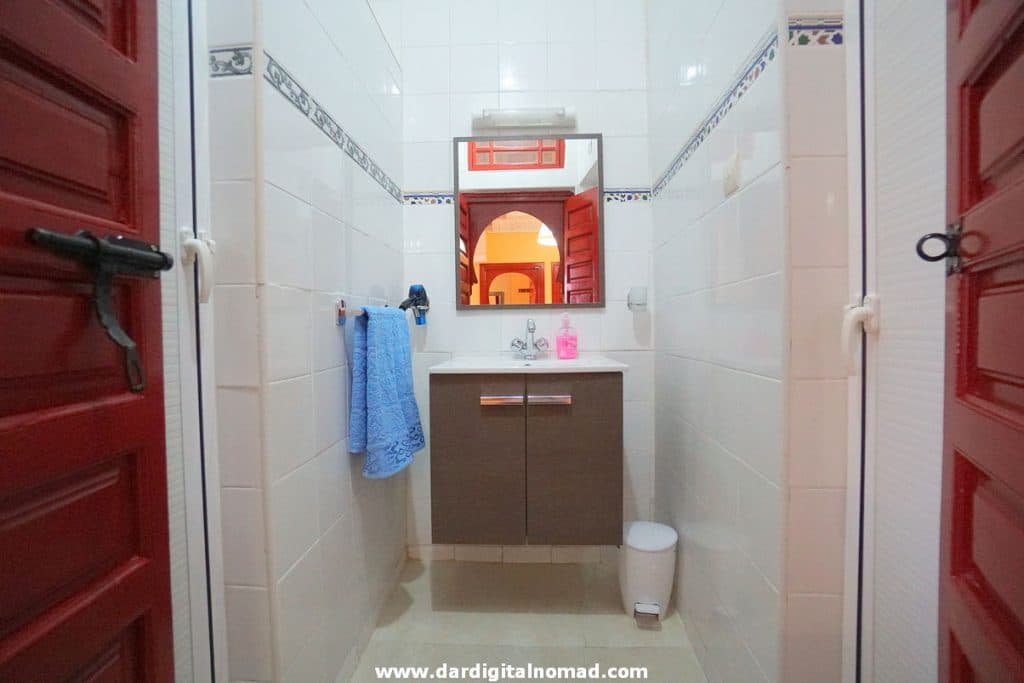 Profit from our Discounts | Use the Promo Codes
| | | |
| --- | --- | --- |
| 30DAYPROMO | 60DAYPROMO | 90DAYPROMO |
| 61 € discount | 122 € discount | 183 € discount |