Dar Digital Nomad offers coliving space in Morocco originally planned and created with the needs of the modern digital nomad.
The Co-living space concept: an apartment to be shared by nomad professionals, people of the tribes of the world, with common interests and lifestyles, who live with their eyes on the road.
Having the concept of coliving in Morocco is very important since many people come to this amazing country for short term living.
Living in Morocco is easy, safe, and developed enough so that you have all the necessary facilities to live and work online on your own projects.
Dar Digital Nomad is located in the quiet neighborhood of C.G.I. in the Hay Al Mansour Dahbi district of Ouarzazate, in Morocco.
Coliving space in Ouarzazate – Morocco
The apartment has two shared bedrooms, both equipped with spacious bunkbeds the size of regular queen size beds.
One of the rooms is for male guests, and the other room is for female guests. That means, a maximum of two men and two women can stay in the house.
The living room is designed as a coworking space, with four desks and four comfortable office chairs.
The apartment is equipped with a kitchen and a bathroom and includes a washing machine, a television, a refrigerator, and a coffee maker.
The overall atmosphere and philosophy is to encourage productivity. The goal is to bring nomad professionals together while fostering a homey environment.
And, most important of all, the Fiber-Optic Internet connection, which will make everyone in need of high-speed connection happy: 100 MB download speed and 12 MB upload speed.
Dar Digital Nomad is an alternative to the typical rental market for digital nomads in Morocco.
Usually, if you want to live in the country as a digital nomad, you have to pay hefty fees to real estate agencies and pay a few months of rent in advance, that's one issue.
The other issue is that they charge the same prices as short-term rentals for tourists, based on daily rates. It's most likely that the houses aren't furnished and that you need to start brand new contracts in your name for utilities (water, electricity, and internet).
At Dar Digital Nomad all those issues are taken care of, hassle-free, and everything will be ready to welcome you.
Having a coworking space in Morocco is now possible!
Who can profit from our Coliving space?
Bloggers
Graphic designers
Web designers
Programmers
Writers
Copywriters
Web developers
App developers
Freelancers
Photographers
Digital nomads
Translators
Online marketers
Content Marketers
Video editors
Article and blog writers
Who we don't accept?
Online language teachers
Voice talents
Phone online sellers
Read our Frequently Asked Questions page for more information.
OUARZAZATE CITY – MOROCCO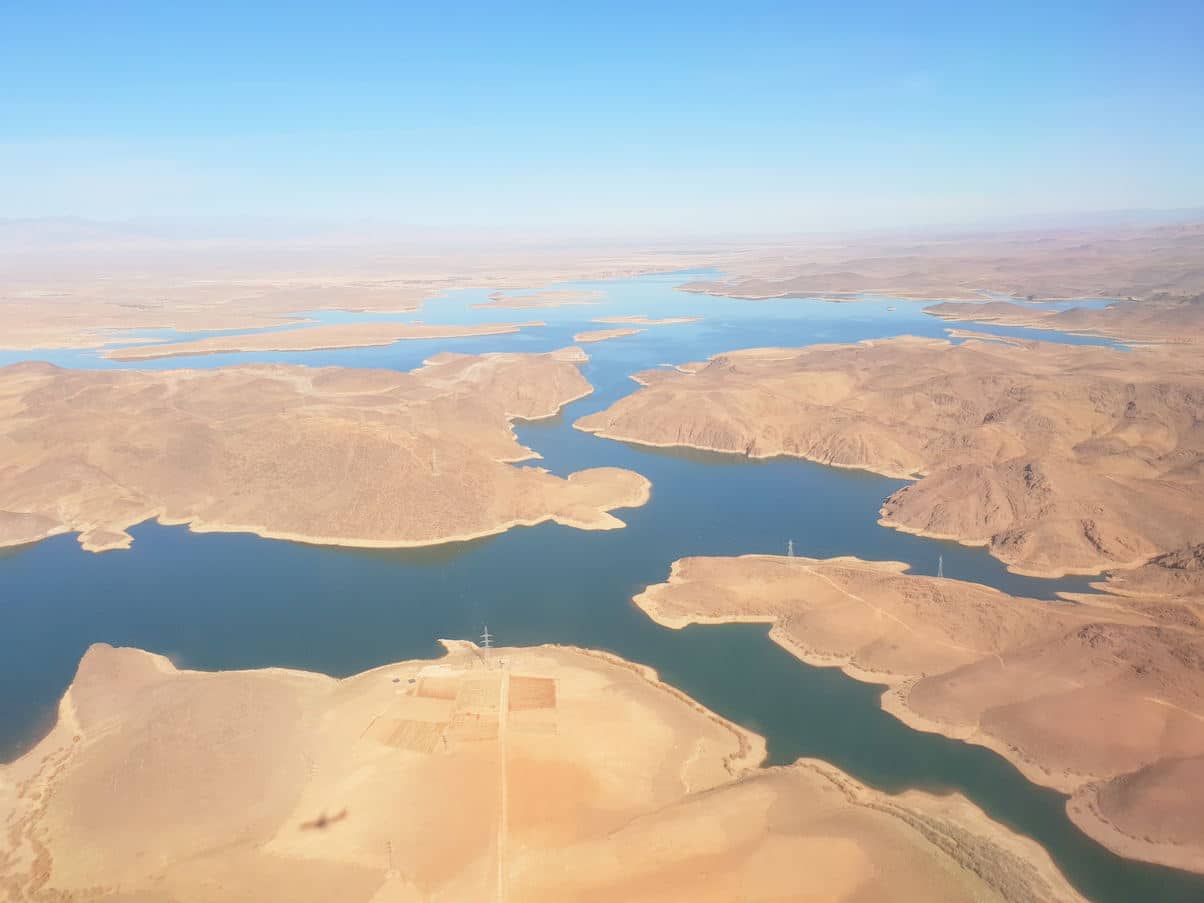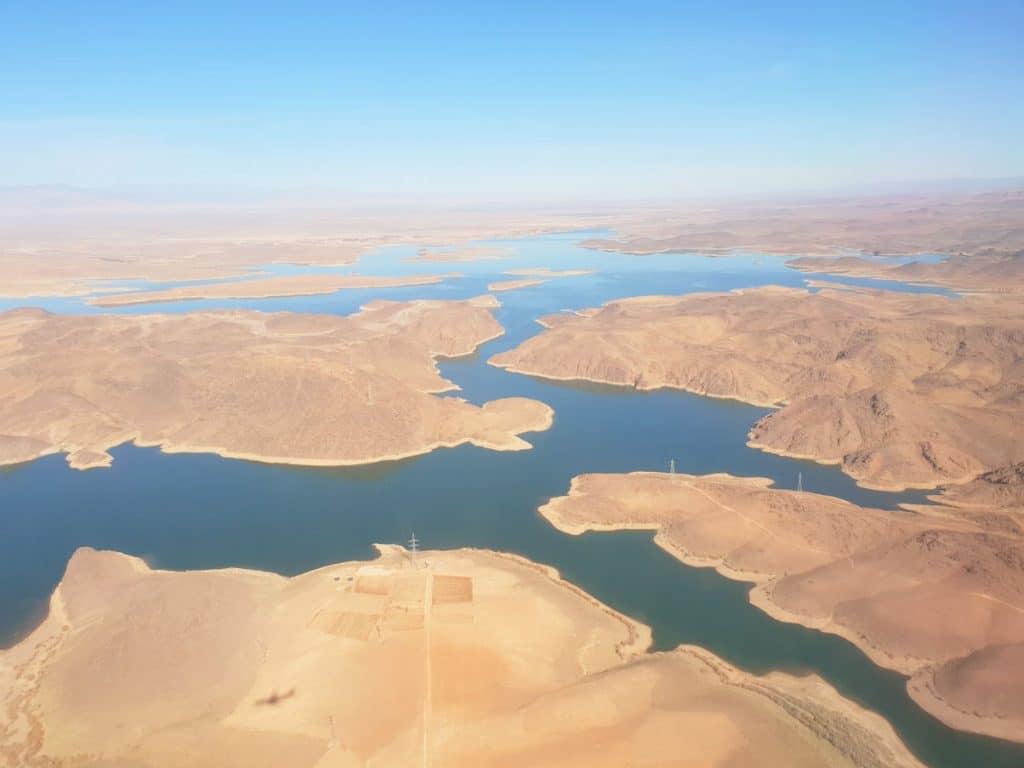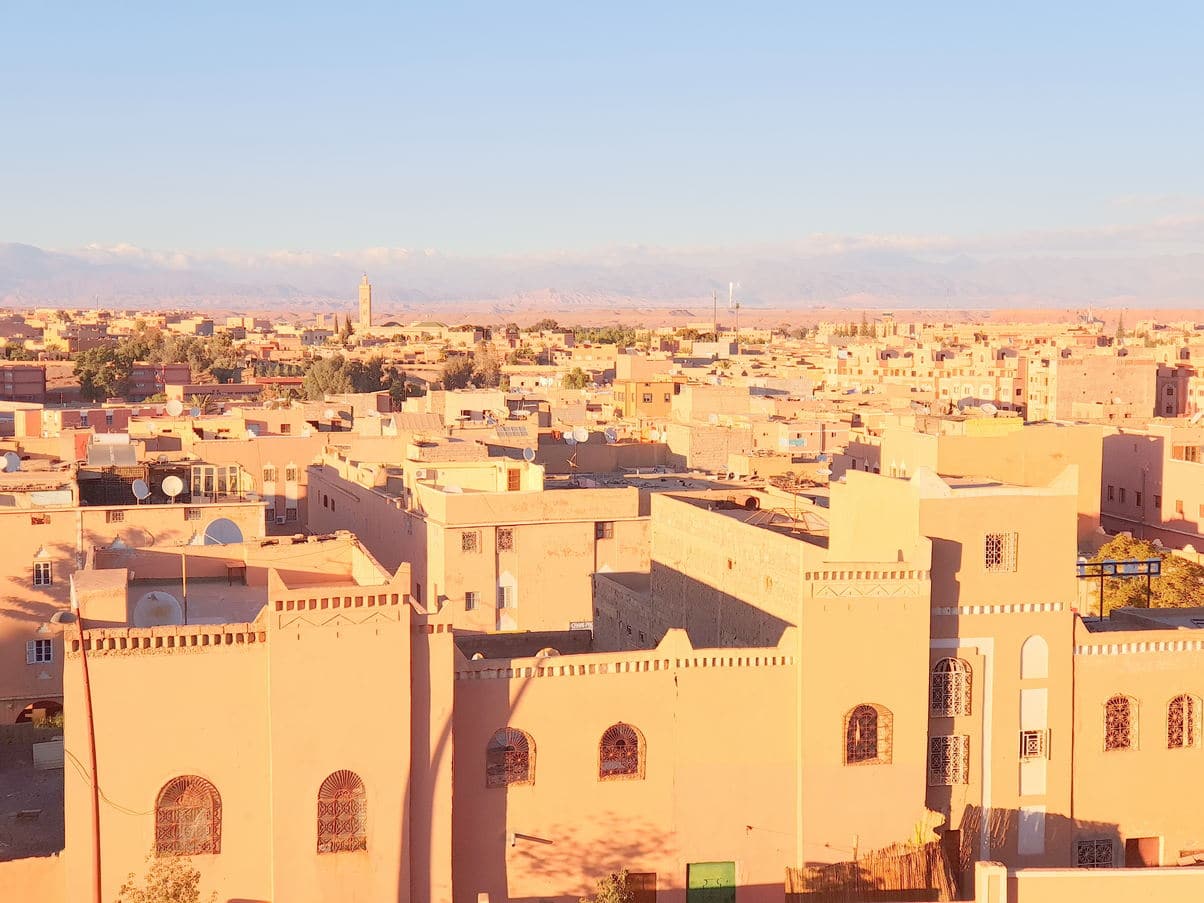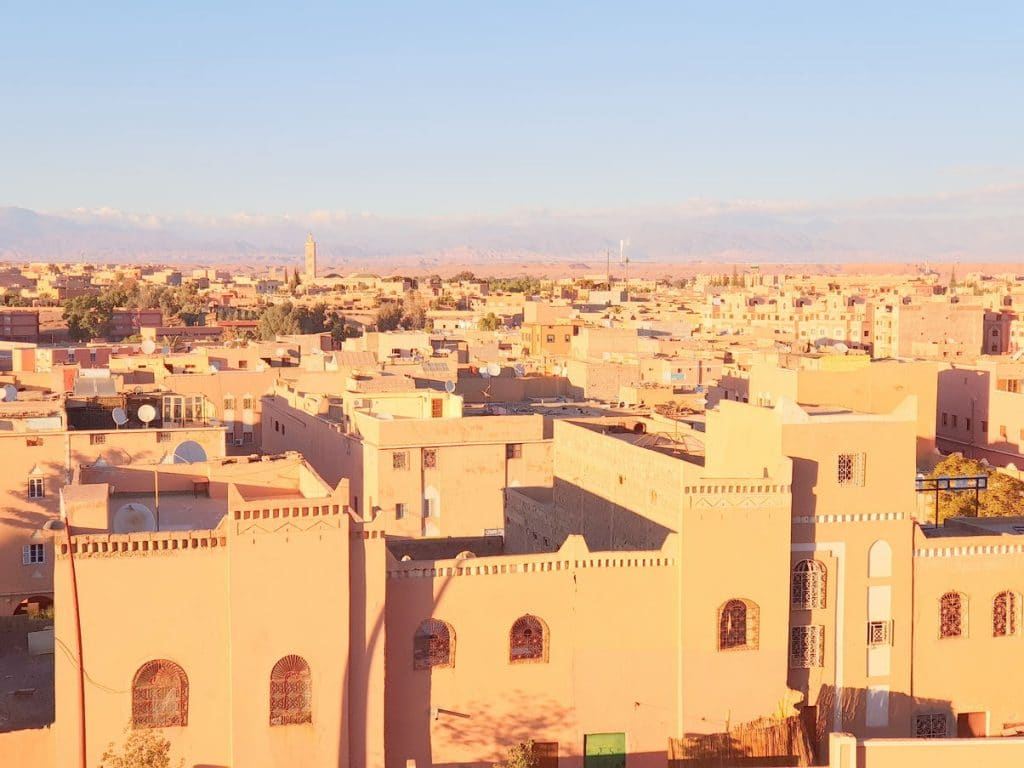 Looking to experience living in Ouarzazate and in the Drâa-Tafilalet Region of Morocco?
Where is Morocco?
Morocco is located in North Africa and is the 57th largest country in the world.
The geographical location of Morocco is very advantageous as it is in the middle of two worlds: Europe and Africa.
Being situated on the western coast of North Africa, Morocco has cultural traits from many corners of the world, having also influences on other countries in the region.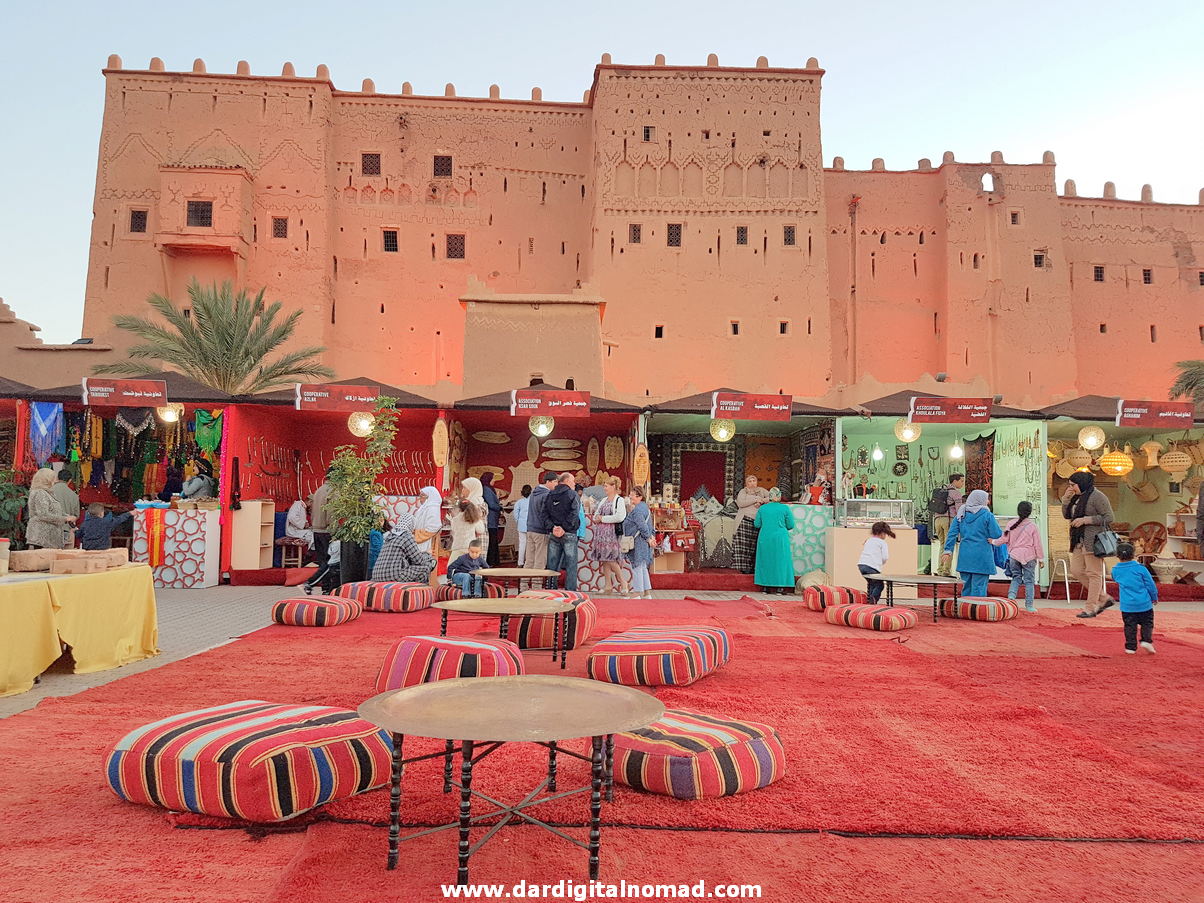 Morocco is a mix of Arab and Amazigh, having spread throughout its territory immense tribes belonging to these two ethnic groups.
Morocco borders two Spanish cities, Ceuta and Melilla, which are the Spanish enclaves in North Africa.
Morocco also shares the border with Algeria and Mauritania. The border between Morocco and Algeria has been closed since 1994.
The geography of Morocco is very diverse. There are mountains, coast, desert, steppe and oasis within the same territory, creating a unique country and great natural wonders.
The Atlas Mountains extend all over the country and divide into three groups: Anti Atlas, Middle Atlas, and High Atlas. The Rif Mountains are located in the north. Virtually all mountainous areas of Morocco are inhabited mainly by Amazigh (Berber) people.
Morocco's coastline is very beautiful and long: on the west Atlantic Ocean coast, following north to the Strait of Gibraltar, and then followed by the Mediterranean Sea.